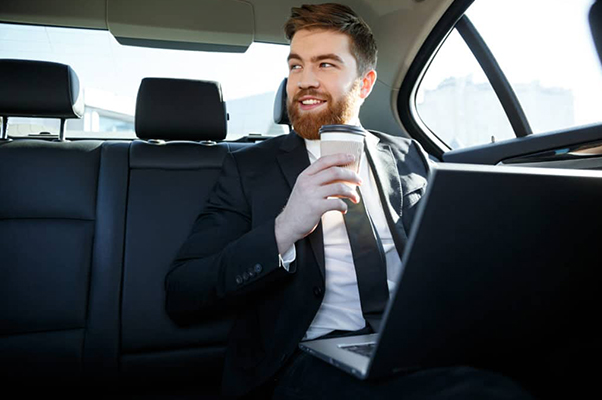 Do you want to book and manage the payment for another person ? Our online booking and payment tool is your solution, indeed, once your payment has been validated, you will receive an invoice directly to your mailbox, with all the details of the transfer, and the billing address entered.
Do you want to be picked up in the airport just after getting your bags ? Do not have to haggle with a taxi ?
Avoid stress, your Riviera Elite Driver waits for you inside the airport with a sign reading your name, helps you to carry your luggage, and accompanies you to your private vehicle.
Your flight is delayed ? No worries, our chauffeurs follow your plane in real time, wether it is delayed or in advance, in order to welcome you upon your arrival, without any extra charge.

For your departure, be sure not to miss your flight, we offer a very reliable booking service, as evidenced by our customer reviews.
Our rates are fixed in advance, regardless of traffic conditions.
With its dispatching service, Riviera Elite Driver is able to manage large-scale operations. Organization of transfers and cars at disposal, management of complex schedules, responsiveness on possible last minute changes, we ensure the perfect running of operations, from the beginning to the end of the mission, regardless of the amount of people.